Testimonials
Patrick Bohl, former Head of Retail at Budapest Airport and special advisor to the board of CEETRA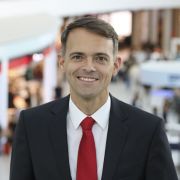 Bringing together the central and eastern European travel retail and duty free industry under an umbrella association like CEETRA makes a lot of sense. Providing the members with a forum to exchange views, build relationships, and find common ground while establishing a united voice that can tackle local and regional issues as they arise.
Although the volume of the duty free and travel retail sector in the Eastern European region may not be that significant compared to the rest of Europe, one should pay attention to the growth rates in the region. While Europe's overall share of global duty free sales over a 15 year period decreased from 50% in 1998 to 35%, the Eastern European share increased from 3,7% to 7,6% in the same period. 
That duty free and travel retail play an important part in the airport industry is an increasingly clear position recognised by all stakeholders including ACI, who even see the role of commercial revenues increasing in importance. For most airports as much as 40% and even up to 60% in some cases of total revenues, are generated from non-aviation activity, where duty free and travel retail account for the biggest part. With the core airline activity increasingly under pressure airports are forced to develop further the income from non-aviation activity.
Too much is left to risk without proactive engagement from the industry itself. National legislative initiatives far too often impact on the duty free and travel retail industry presenting significant challenges. It is clear that legislators often do not take into account the impact on the industry.
It is vital that we raise the awareness and the priority level in the minds of legislators so they understand the role of the industry and the benefits it provides so when policy proposals come out they should think immediately of what impact it will have on duty free and travel retail.
An industry association like CEETRA must actively seek to identify and develop spokespeople and supporters who will look for ways to develop the industry further, who will seek to protect it from negative impact. We must look to ourselves to mobilize the knowledge and ability that is already present within our industry. We must identify how best to tap into that industry capability and involve it in activities that will help to drive innovation and growth and perhaps more importantly to identify challenges before they become real problems.
Nebojsa Cirjakovic, External Affairs Manager for Global Travel Retail at British American Tobacco and recently appointed to the CEETRA board of directors
As a Serbian national, Nebojsa has strong ties within the Eastern and Central European region, having built a career in the Serbian government as Chief of Staff of various ministries before moving to British American Tobacco (BAT) in June 2012 as Government Affairs Manager. Then, in November 2016, Nebojsa was promoted to the vital role of External Affairs Manager Global Travel Retail, which opened a brand new world as yet unknown to him.
"I didn't know  a lot about Duty Free and Travel Retail when I joined BAT's Global Travel Retail team," Nebojsa says, "but I have been learning very fast how dynamic and vital this channel is – both from a business point of view and from a regulatory perspective. I don't think that there is more challenging division in BAT which, at the same time, helps you to become more resilient and inventive."
Nebojsa's role is to manage regulation and to work externally with travel retail industry colleagues as well as to oversee internal and external communications within the division. In other words, "I have to be up to date with all the regulatory changes around the world in order to be able to react quickly and to preserve and protect not only BATs business but also the travel retail industry." he explains.
This means engaging on a regular basis with external stakeholders across countries, regions and continents and working closely with TR organisations such as the Duty Free World Council (DFWC), the European Travel Retail Council (ETRC) and other regional and local associations.
With the tobacco category being one of the main targets of regulators worldwide – and Travel Retail being one of the most visible channels – there is a constant stream of activity across the world. "It's not always easy to manage stakeholders in Asia, Europe and the Americas at the same time," says Nebojsa, "but thankfully we have a young, enthusiastic and diverse– representing over 40 nationalities when I joined – team in place that enables us to keep up with any change or variation to existing regulations and quickly react by implementing the appropriate regulatory engagement strategy."
CEETRA
Nebojsa's recent appointment as a Director to CEETRA's Board falls perfectly within his sphere of competence drawing on his experience negotiating with governmental bodies to positively impact on CEETRA's effectiveness in its dealings with the region's governments. "I will certainly use all my knowledge and experience to help the team at CEETRA shape the regulatory environment for all stakeholders and serve the TR industry." He enthuses.
But more specifically, Nebojsa says: "One of our key tasks will be to promote the TR industry and help it recover in these challenging times. We are capable people and we can do this!"
From a personal point of view, Nebojsa is passionate about reading and sports, being a keen gym-goer and cyclist as well as an avid football fan. "I'm very passionate about sports," he says, "and I follow my favourite club – the Red Star Belgrade – wherever I can. I also enjoy the fact that I live in a country with the best football league in the world (note: the United Kingdom and its Premier League) and watch live matches every weekend!"